Laugh and Learn with Mark Mckeon
Mark is the designer of the widely practiced 'Every Day Counts' and 'Go Zone' training programs. He had an 18 year career in the AFL first as a Player, then as a High Performance Coach, including 5 years with the Victorian State of Origin Team. Member of the Collingwood Hall of Fame.  Mark is a former Magazine Editor and the Author of 4 books, with numerous international reprints or translations. Mark has presented over 2,000 National and International Presentations to Franchisees, Sales Teams, Mortgage Brokers, Financial Planners, Educators, Banks, Retail, Construction and Mining Industries, Sporting Clubs, Government workers and the Medical and Hospital Sectors.
"Mark is clearly the best speaker we have ever had".
"Blown away, Mark was awesome… So motivating and relevant, it would be great to hear more of Mark"
"Mark is wonderful. The audiences love him and the Go Zone works."
"Mark was amazing. He kept the audience enthralled and received awesome feedback from 800 delegates."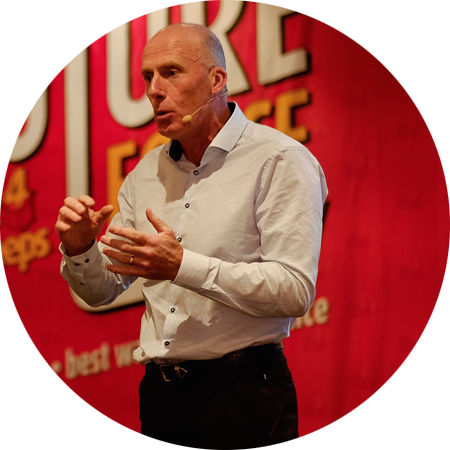 CONNECT WITH MARK
Interested in booking Mark or would you like to discuss your conference or event? Mark would love to connect with you so please drop us a note!